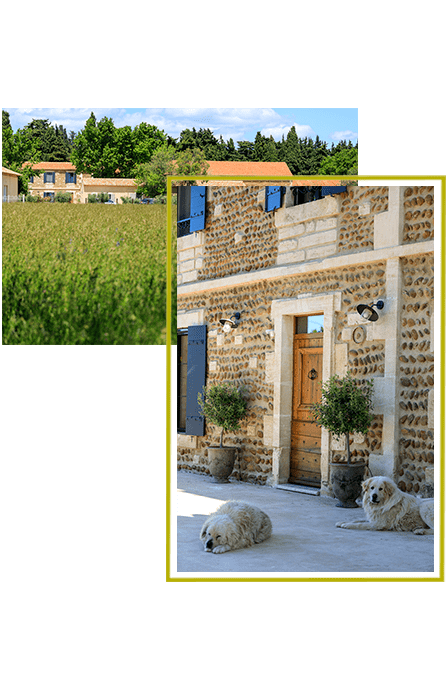 At the provençial foothills, living things
Maricera, it's the expression of a land at the foot of the Alpilles mountains. A geological extension of the Alps and the Luberon, this limestone mountain range, place of poetry and contemplation, dominates the Crau and the Rhodanien plains and stretches over about 40 kilometres. Here, vegetation and animals have lived together in harmony for several millennia with Man. The guarantee of a meticulous balance. Farmers, shepherds, and foresters work together in this unique ecosystem where crops and beasts mingle in the fields, in the garigue, the forests, on cliffs and in marshes.
High Environmental Value
Certified HVE, (High Environmental Value) the farm has put in place a process that respects the environment to maintain biodiversity and develop responsible farming. Thanks to an optimisation of water supplies, the presence of agro-ecological infrastructures on the farm and the use of regulated products according to well-defined bill of specifications, Maricera's olive trees benefit from all the attention that they need.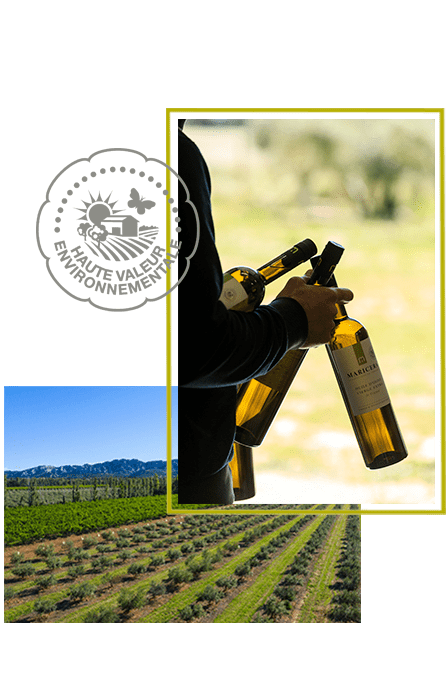 "
And in this special landscape, at the foot of the radiant cliffs of this striking part of Provence, Maricera's olive trees blossom.
Swayed by the southern Mistral wind or lulled by the cicadas, Maricera's olive trees are also the fruit of extravagant care at the hands of Emilie and Nicolas Racamier.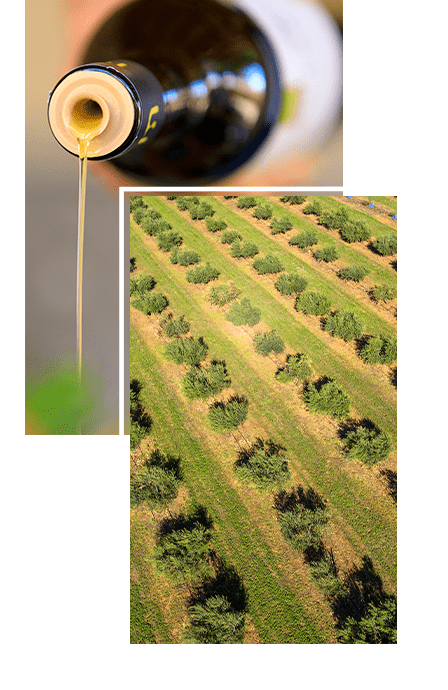 The designation of a thousand and one flavours
What makes AOP Vallée des Baux-de-Provence olive oil so unique is the blend of 5 varieties of olive. The combining of Aglandau, Salonenque, Grossane, Bouches-du-Rhone Verdale and Picholine varieties give this fruit juice a remarkable complexity of aromas. Harmoniously blended, they give a fruity green or fruity black oil, the difference being due to the olive ripening time between picking and trituration. The fruity green is obtained with olives picked in the morning and processed within 24 hours while the fruity black is the result of a 4 to 5 day fermentation of ripe olives before trituration. The Vallée des Baux-de-Provence is one of only two french olive appellations to have two fruity varieties in it's AOP oil.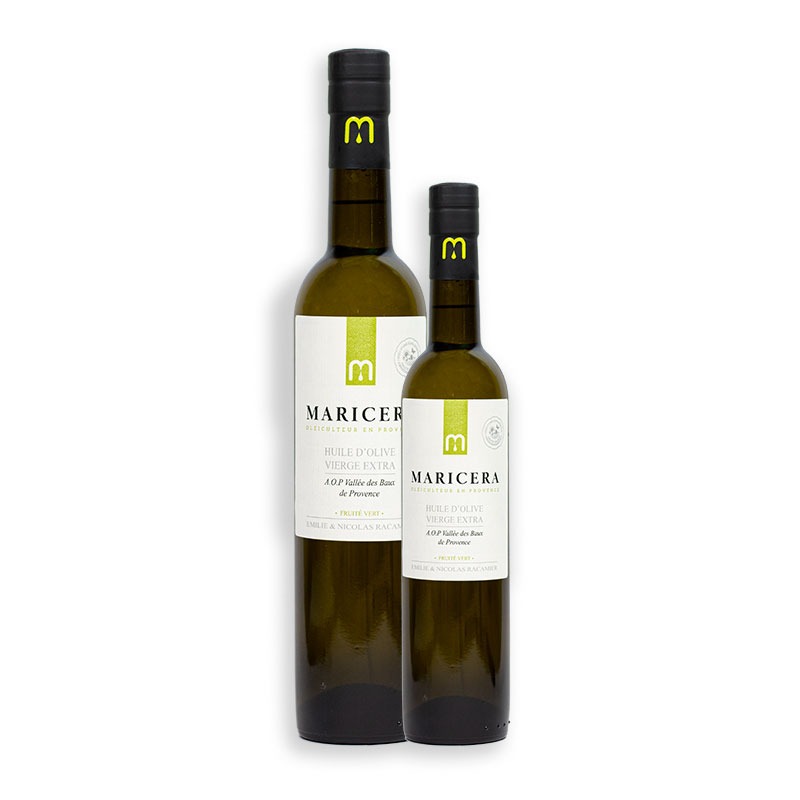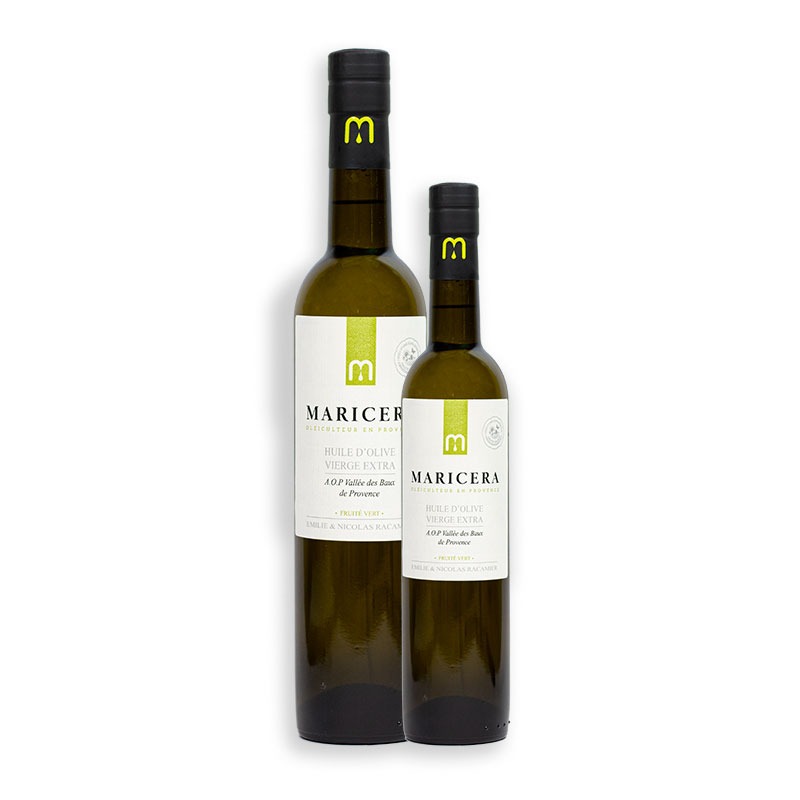 AOP Valley of Baux de Provence
Fruity green
from
16€
AOP Valley of Baux de Provence
Fruity green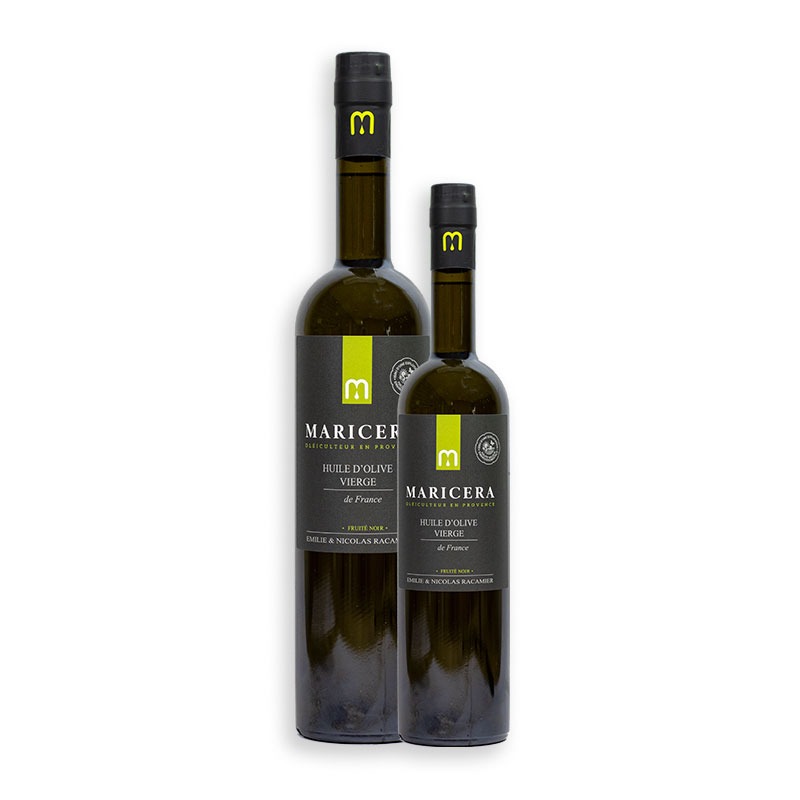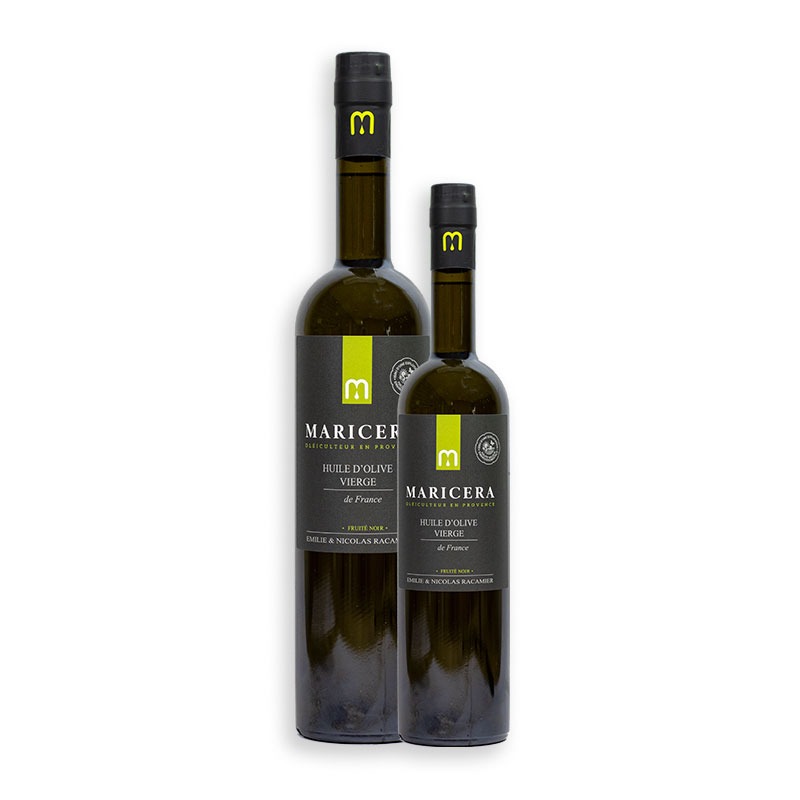 Virgin olive oil from France
Fruity black
20€
from
Virgin olive oil from France
Fruity black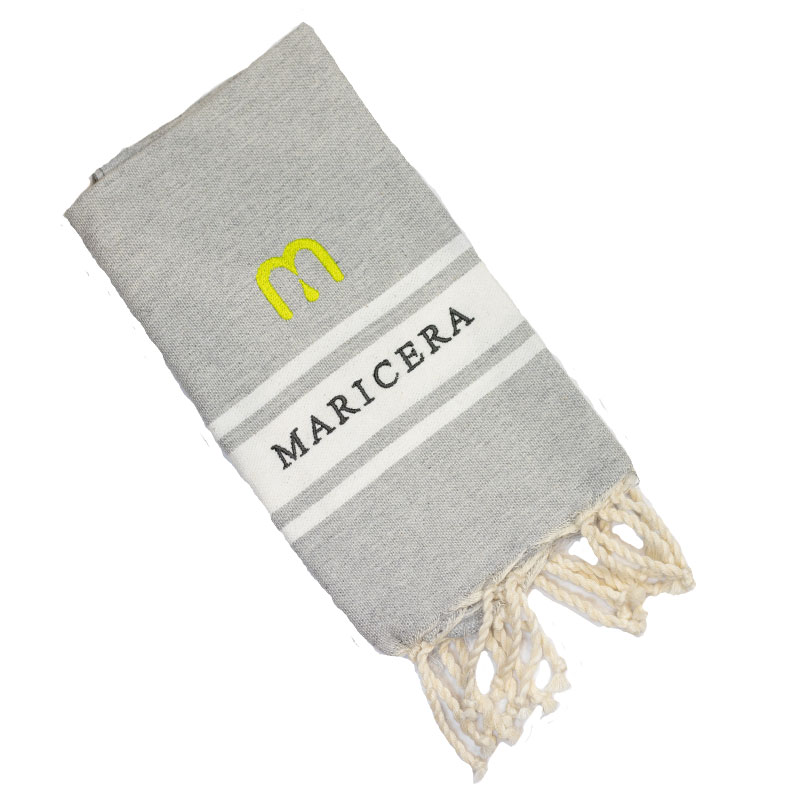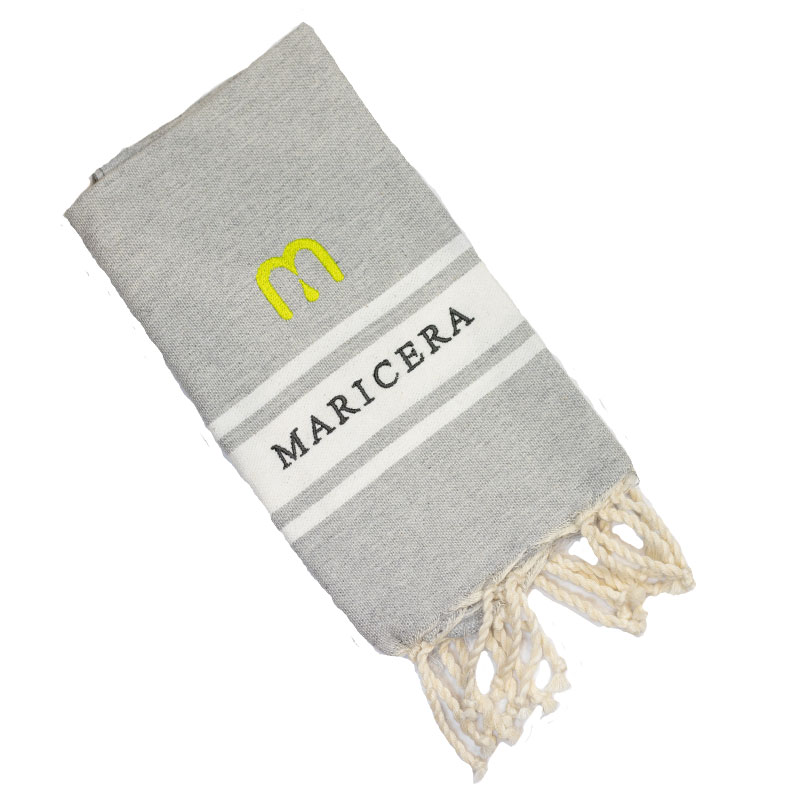 Maricera light gray embroidered towel
Embroidered towel
from
15€
Maricera light gray embroidered towel
Embroidered towel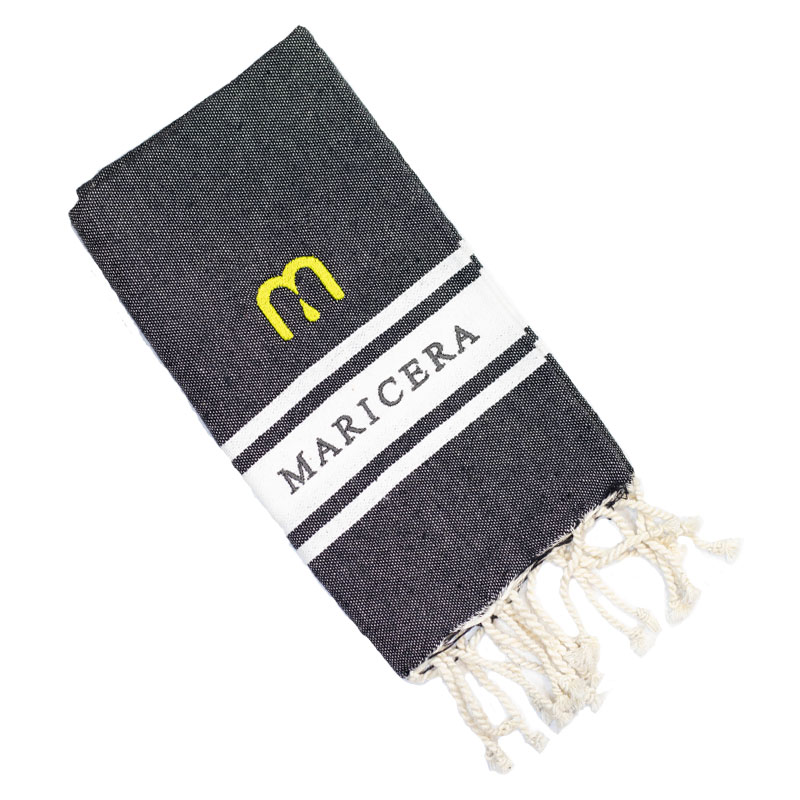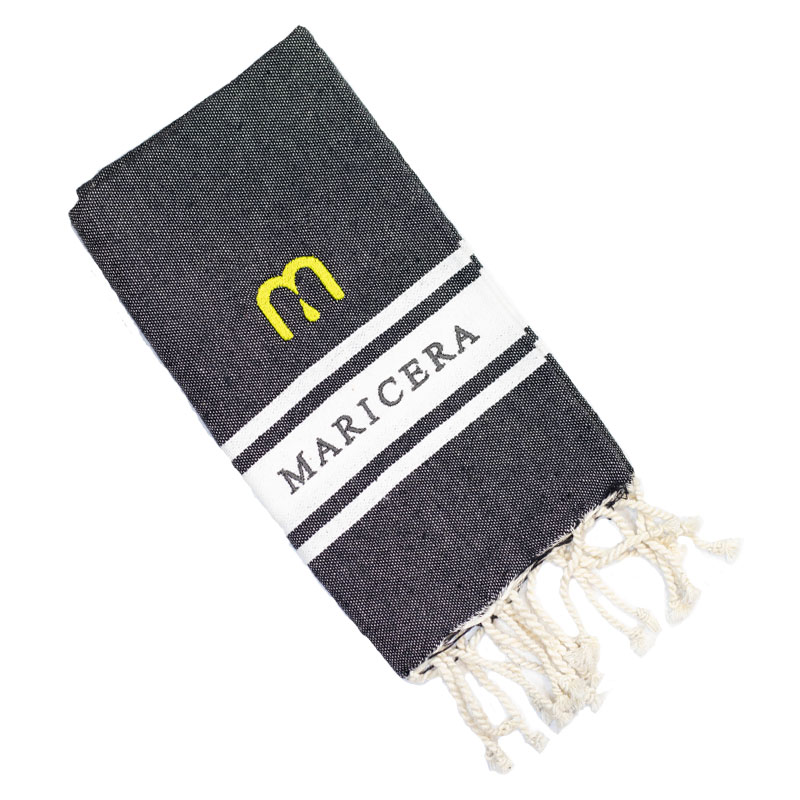 Maricera dark gray embroidered towel
Embroidered towel
from
15€
Maricera dark gray embroidered towel
Embroidered towel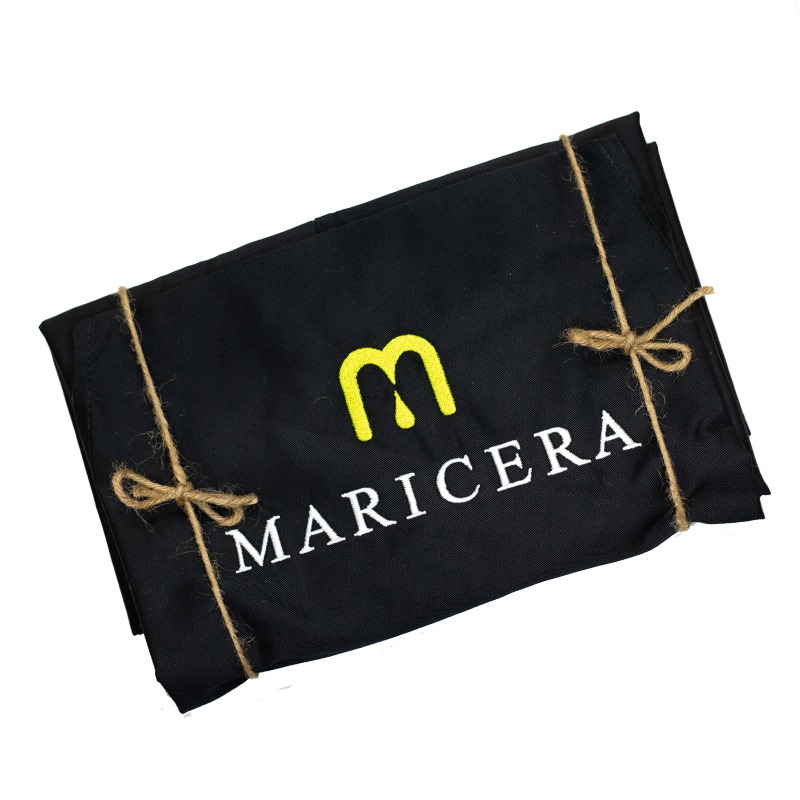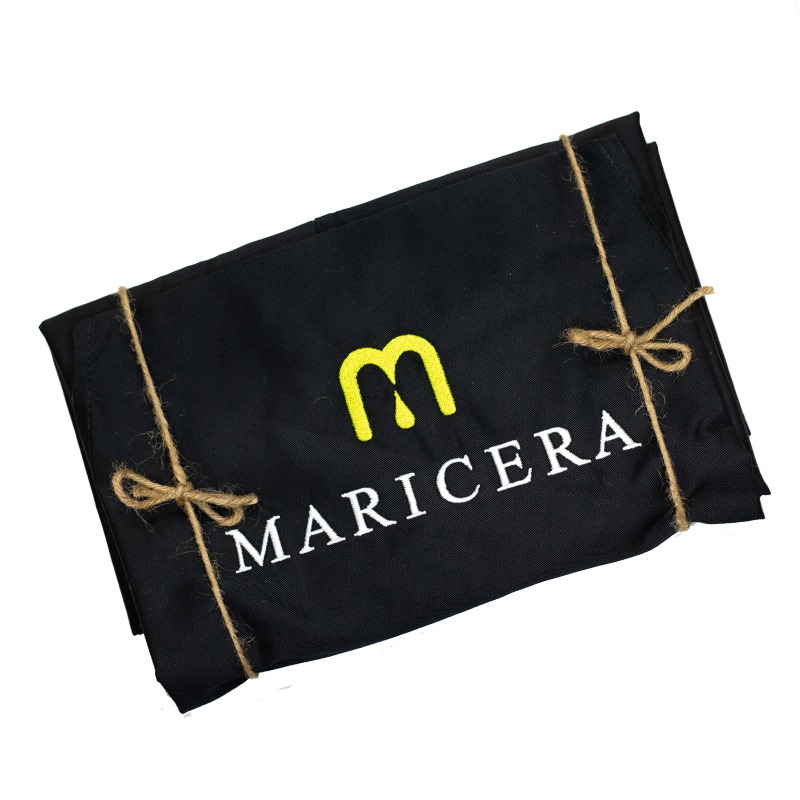 Maricera embroidered black apron
Embroidered apron
from
20€
Maricera embroidered black apron
Embroidered apron