From Racamier to Maricera : Birth of a passion
It's the relationship between the ground and a love for the green fruit that gave birth to Maricera. The Racamier couple, born to a family of farmers for Emilie, and to a family of arborists for Nicolas, discovered a shared passion for cultivating olive trees. It was in 2015 that their dream took shape. Nicolas, an AOP certified Crau hay producer and summer fruits farmer, diversified farming by planting 20 hectares of olive trees. The beginning of a couple's story that they continue to write today, with enthusiasm and skill.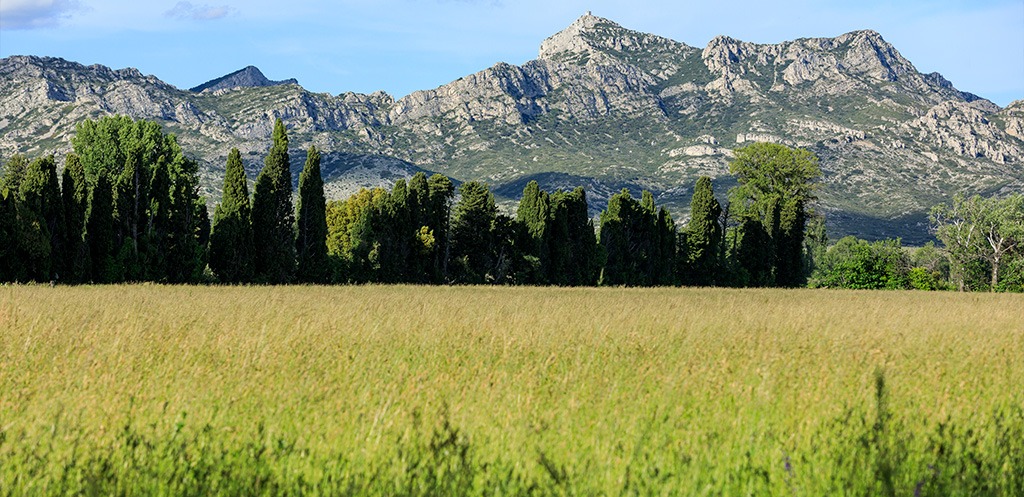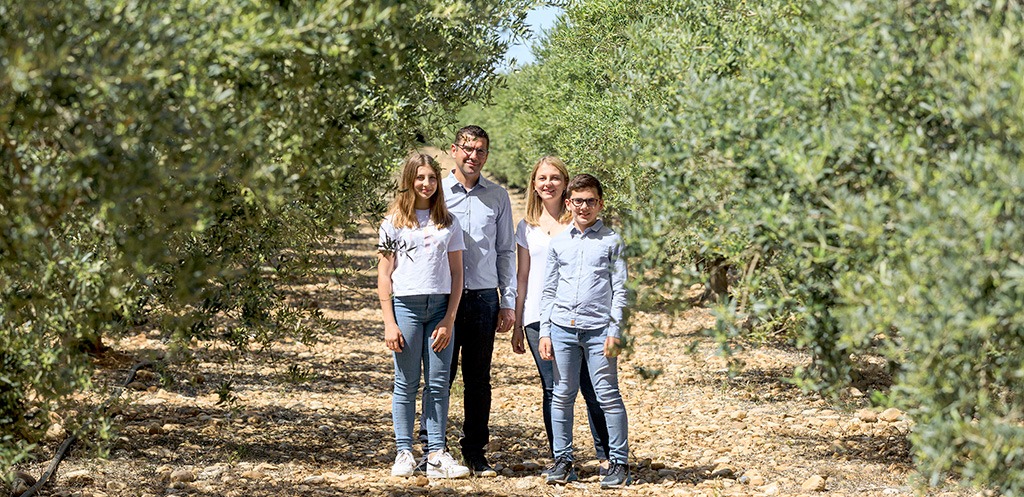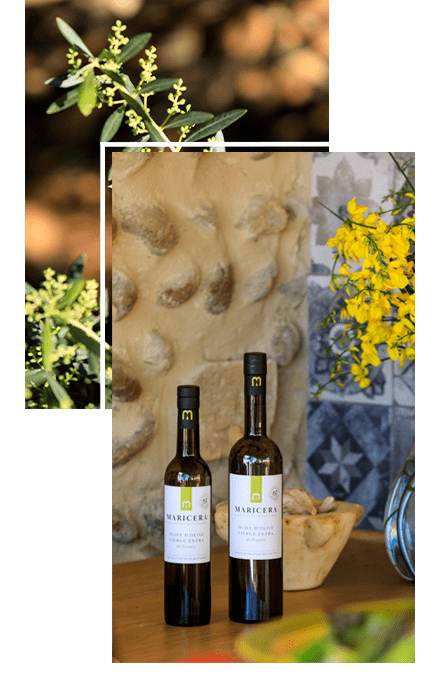 Green gold from the Alpilles
First cultivated for consumption as is in the Neolithic Era, the oil became a travelling source of fat in the Bronze Age with Phoenician and Greek merchants. The crop developed all throughout the Mediterranean Basin and now more than ever, olive oil charms palates and nourishes the spirit or those who consume it. Olive trees, a symbol of peace, of victory, of strength and of fidelity, several millennia for some, are witnesses of our history. Essential to healthy cooking and a must for exceptional tables, olive oil is the gift from these branches.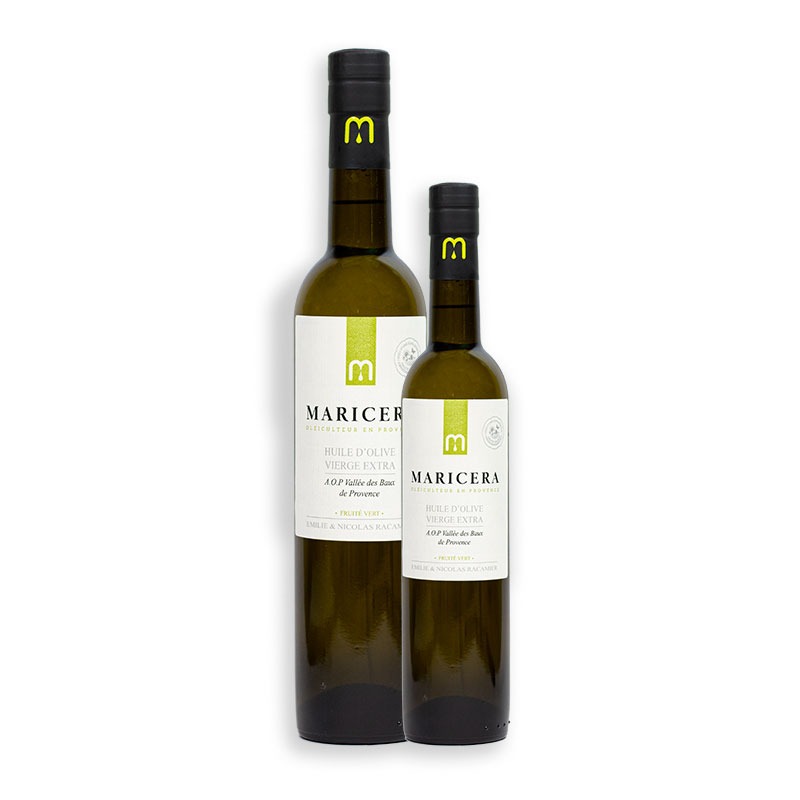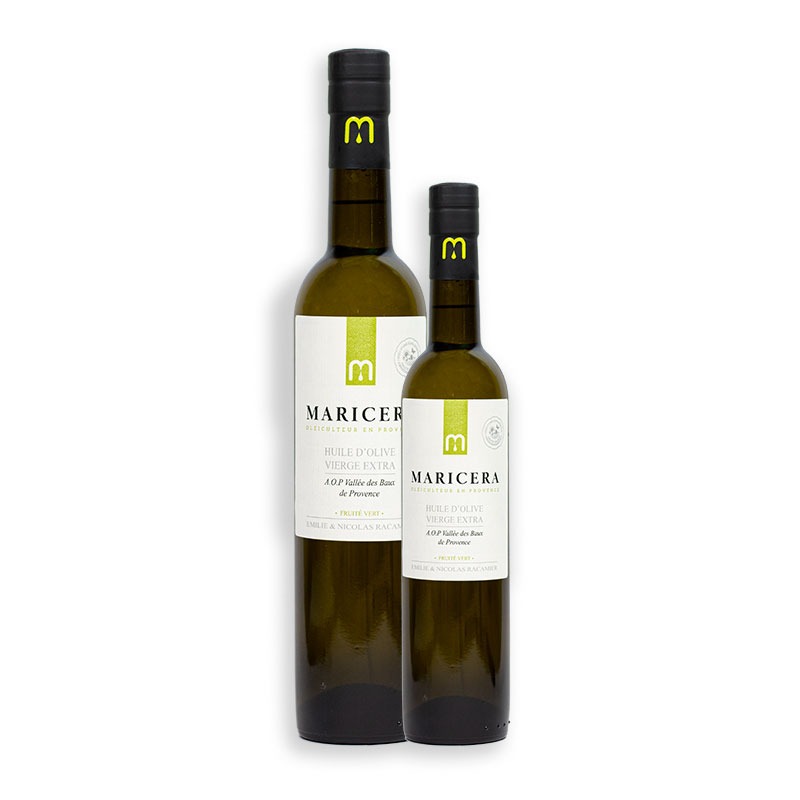 AOP Valley of Baux de Provence
Fruity green
from
16€
AOP Valley of Baux de Provence
Fruity green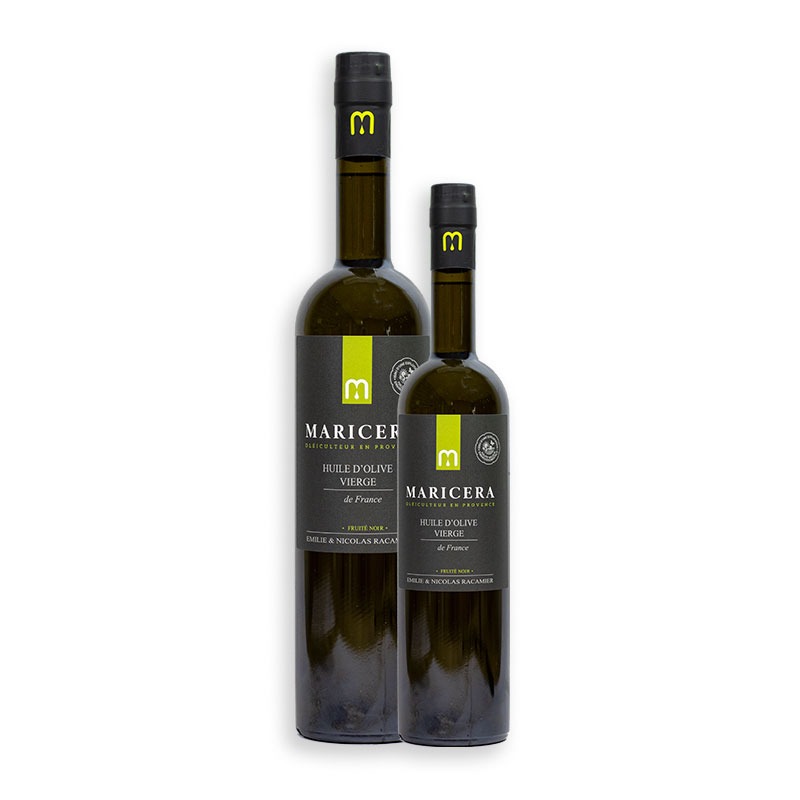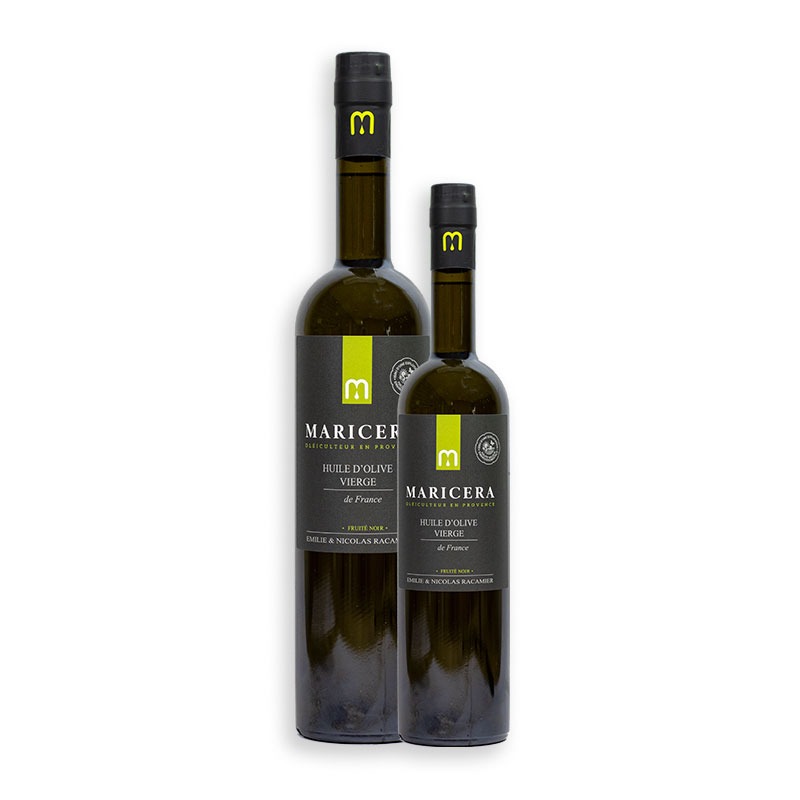 Virgin olive oil from France
Fruity black
20€
from
Virgin olive oil from France
Fruity black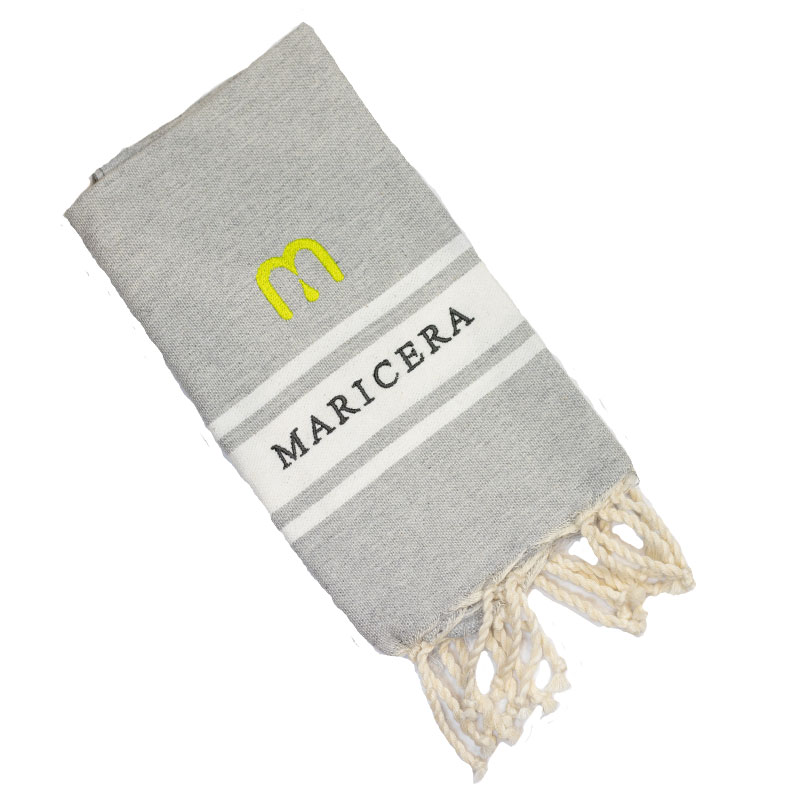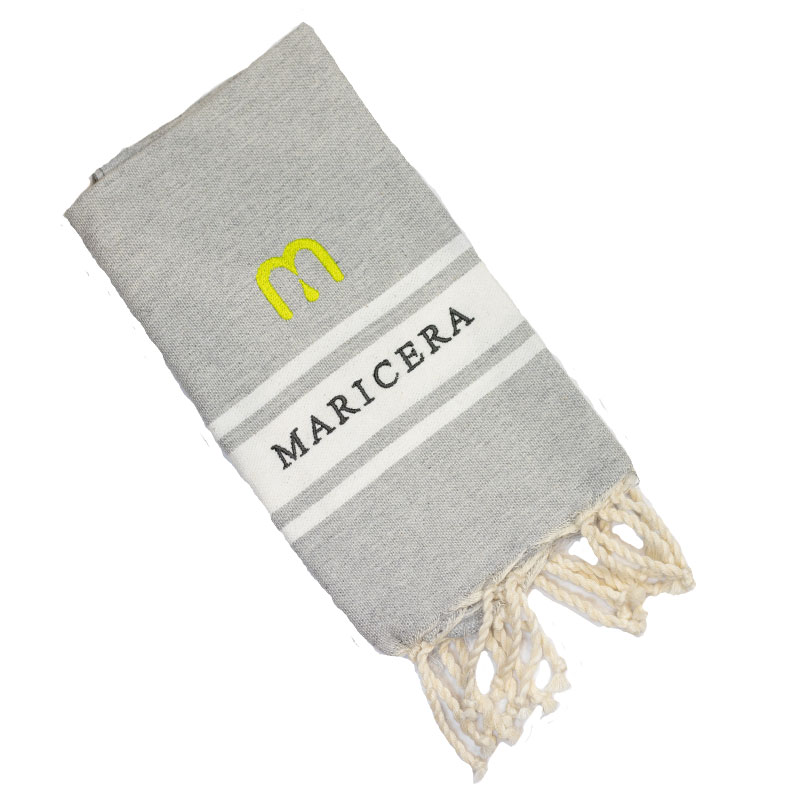 Maricera light gray embroidered towel
Embroidered towel
from
15€
Maricera light gray embroidered towel
Embroidered towel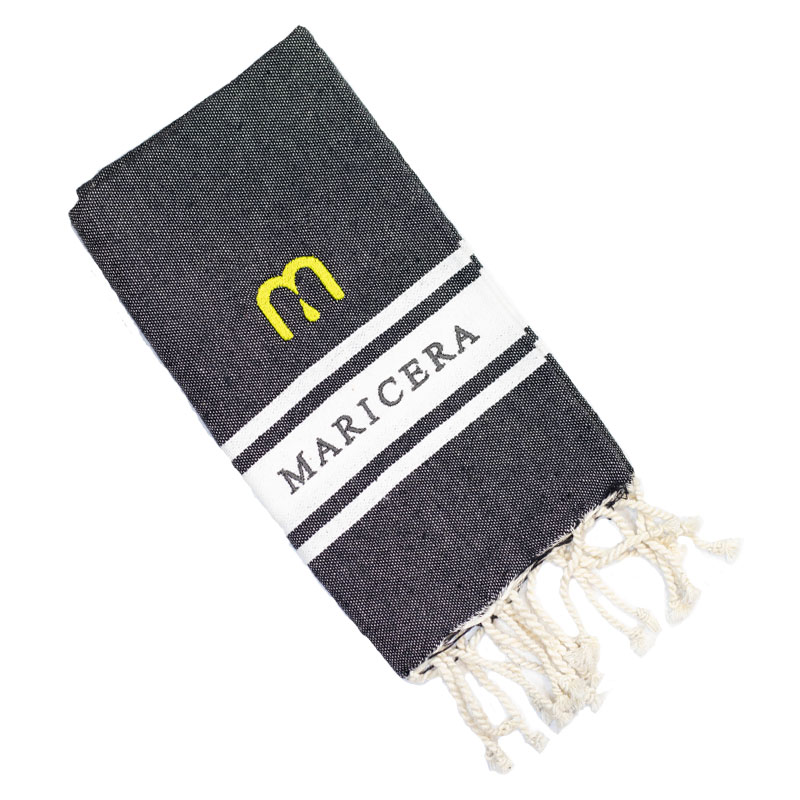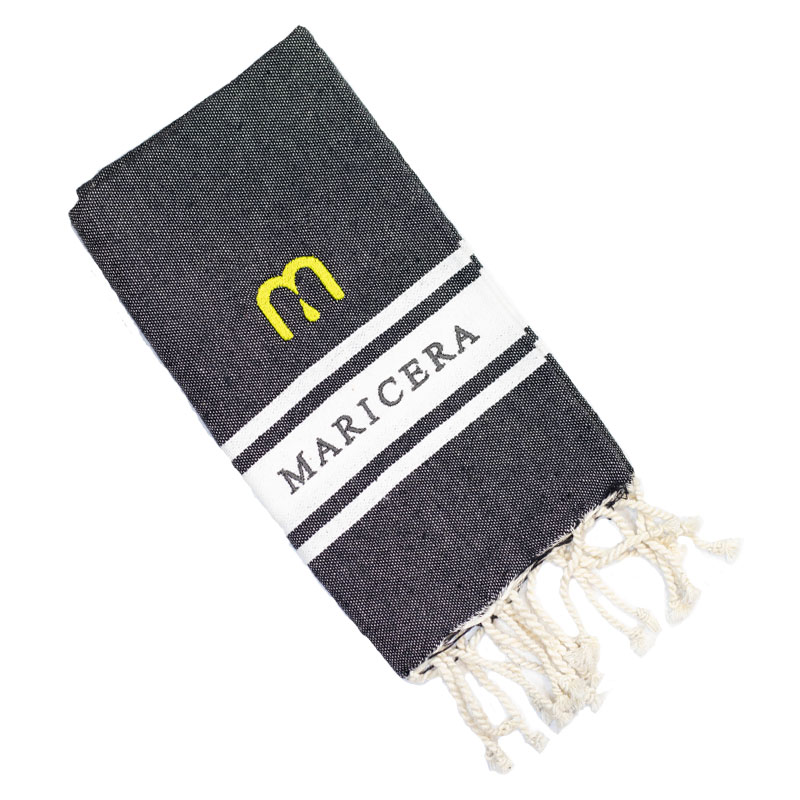 Maricera dark gray embroidered towel
Embroidered towel
from
15€
Maricera dark gray embroidered towel
Embroidered towel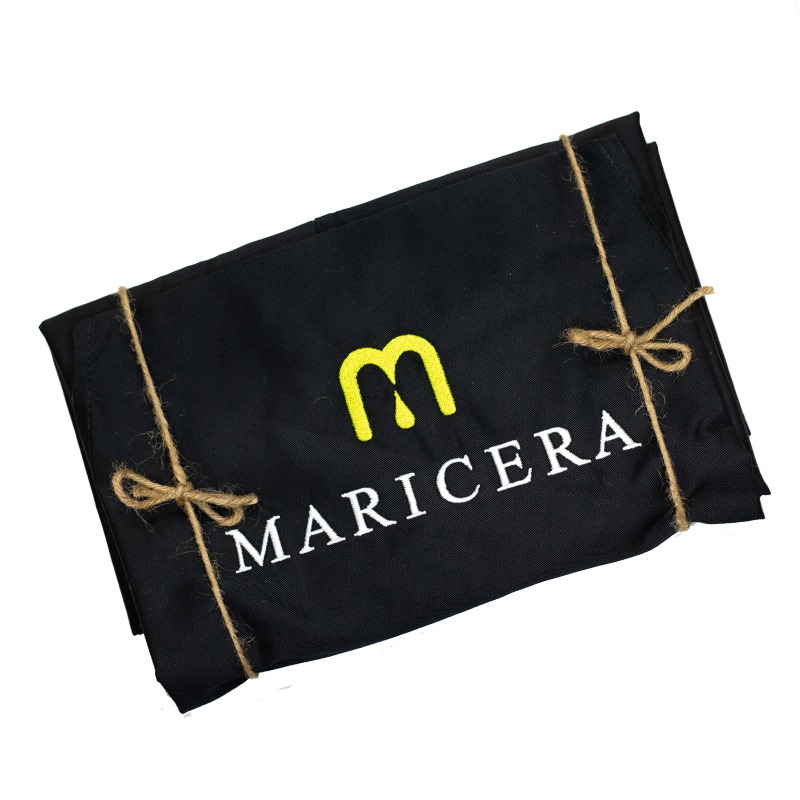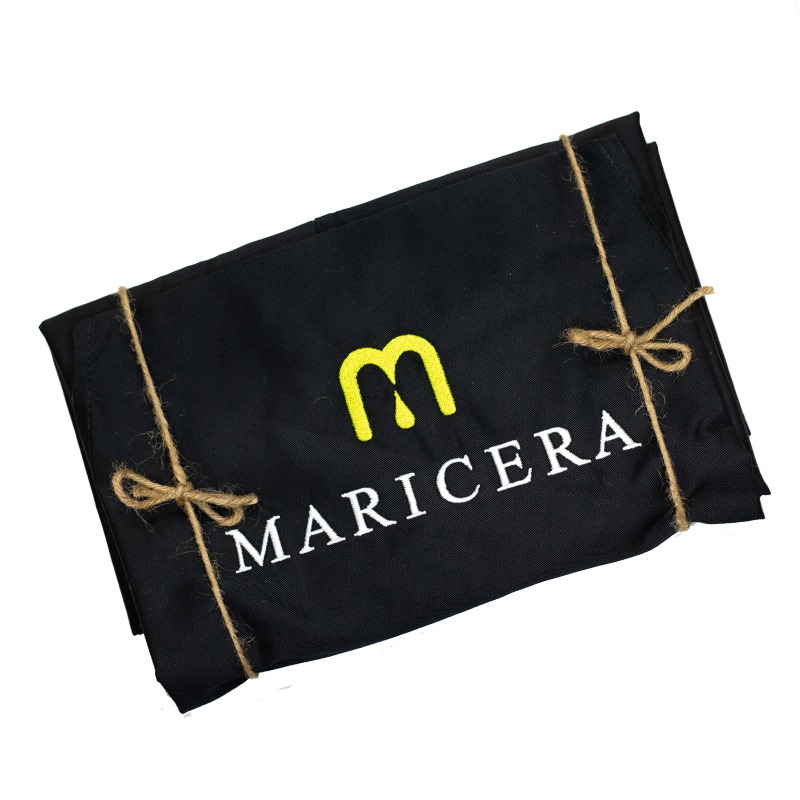 Maricera embroidered black apron
Embroidered apron
from
20€
Maricera embroidered black apron
Embroidered apron